Biotherm Oceane eau de toilette
This is a fragrance post/review, but with a bit of a twist!
It's Oceane by Biotherm, and it is an eau de toilette spray, but this fragrance is also good for you as it also helps to moisturise the skin which is always an added bonus, especially this time of the year when the weather here in the UK gets a lot colder and your skin starts to dry out more.
On the box it says "Take a deep breath and rediscover the sensation of walking by the sea…Dive into the aquatic freshness of this marine inspired fragrance with its fresh and floral notes". Does that not just sound amazing?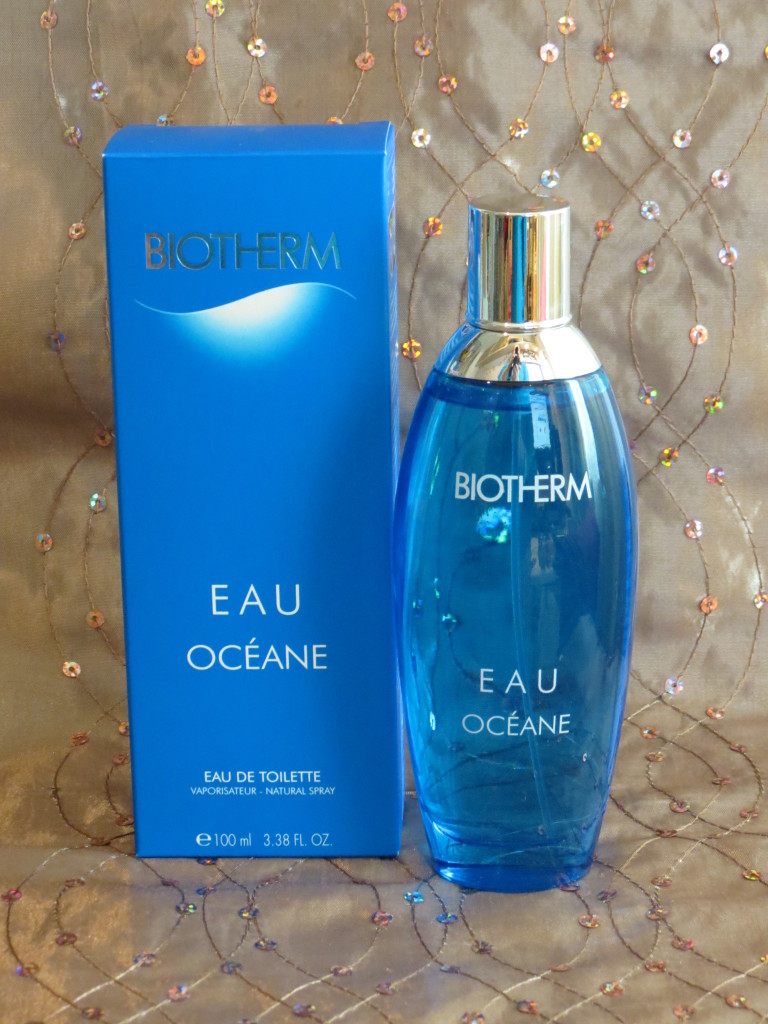 The thing I like most about this fragrance is that you can literally wear it all year round. It's perfect for it's moisturising properties in the cooler months, but it is also amazingly refreshing for the warmer months.
The one thing I will say is that this is not like your usual body moisturisers, you do still need to make sure you are moisturising properly, this can just help.
When you read what the notes are throughout this fragrance spray you will see exactly why it has such a lovely fresh, clean, aquatic scent to it.
The top notes in this fragrance are: Lemon, Bergamot and Fruity notes.
The middle notes are: Jasmine and Water notes.
The base notes are: Oakmoss, Floral notes, Musk and Cedarwood.
This fragrance really does smell as beautifully fresh as it sounds, it's enriched with Sea sourced water, minerals and negative ions, and can be described as giving you a feeling of well being, plus revitalisation inspired by the sea.
It isn't the most intense fragrance, or the most long lasting, but personally I actually like that about this particular fragrance as it means you don't get overwhelmed in scent, and you can reapply to freshen up without having to worry about creating too much fragrance on yourself. I would say it was almost more of a luxury body mist/body spray than a full on perfume.
It does have a slight woody scent to it (using only water notes wouldn't work as it wouldn't last at all), which almost makes it smell slightly unisex, but leaning towards the feminine side.
As with all fragrances, layering is important if you want a slightly more intensified/longer lasting scent, and there is a shower gel in the range you could use to do this with. Usually with layering you use a body lotion, but they don't have one to match this fragrance unfortunately.
The price of this fragrance is very reasonable considering the size of bottle you get. You get the full 100ml bottle and it retails at £28. 100ml of fragrance is a large bottle (the one in the picture) and it gives you the freedom to spray it all over and then keep topping it up for that added burst of freshness throughout the day! (Would be perfect for after the gym for example).
Do you like the sound of this? Have you ever tried it?
Would you wear light/fresh scents in the cooler months or would you only use those in the summer?
Let me know in the comments below 🙂