Beauty Tag: Blogger Firsts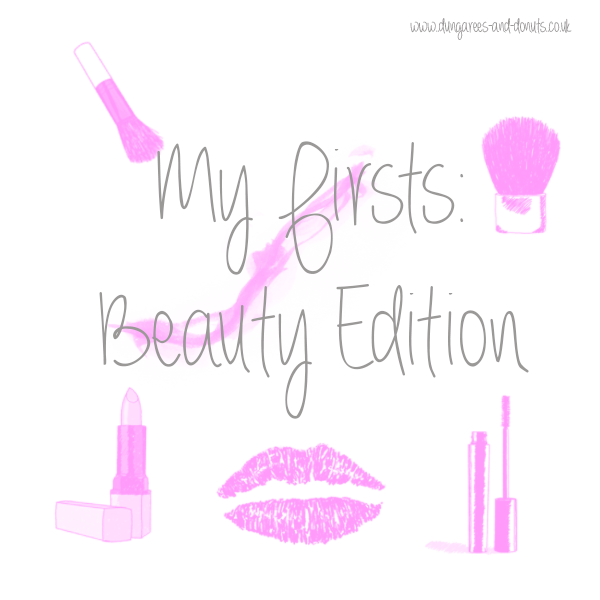 (credit to the amazing picture above and creator of the tag Jess from Dungarees and Donuts.)
This post will be something a little different as it will be a tag!
I was tagged by the gorgeous Frankie over at Curiouser and Curiouser to do the Beauty Tag: Blogger Firsts. You should definitely go over and take a look at her fabulous blog!
I tend to waffle on a little when doing posts like these so I will just get straight into it!
 1 – The first brand you found out about due to blogging?
This is a tricky question actually as I honestly can't really remember! I think it was Redken though – which is now a brand I am in love with!
2 – The first YouTube tutorial you watched and attempted?
The first tutorial I ever watched was a smoky eye look by Panacea81! It was the Bleeding Love by Leona Lewis look and was amazing. That was most likely the first one I tried out myself too.
3 – The first high end item you bought?
It was MAC Shadestick in the shade Sharkskin. I absolutely loved it.
It does what it says… it's an amazing base for eyeshadow if you are wanting a darker/more dramatic look.
4 – The first product you regret buying?
A foundation by Collection 2000. It was around £4 and was the most awful product ever! I think their newer ones are better though – as my extravagant £4 purchase was a good few years ago now.
5 – The first product you repurchased?
That was a Revlon Colourstay Foundation. Fabulous "drugstore" foundation! I remember at the time I bought it first time thinking that £11 was ridiculously over-priced for a foundation… but then as I got a bit older and realised how much better decent foundations are I ended up loving it and repurchasing it!
6 – The first product you reviewed on your blog?
I did a combined post where I did a mini review on various lipbalms in one post, but my first ever proper review was on Redken Smooth Lock Shampoo.
7 – The first product you bought due to a blogger review?
I think it was actually the Redken shampoo! That or the Seche Vite top coat… (plus far too many books….)
8 – Do you still use any of your first blogger make-up purchases?
I do! I love my Redken and as much as I don't have any left just now, I will definitely be buying more. Also the Seche Vite Top Coat is my all time favourite top coat for nail polishes.
So that's it for this tag!
I really enjoy doing tags so thank you again to the lovely Frankie for tagging me!
I tag anyone who hasn't done it yet who wants to give it a go!
Leave me a comment with your link if you do do it, so I can have a read and check out your answers too 🙂